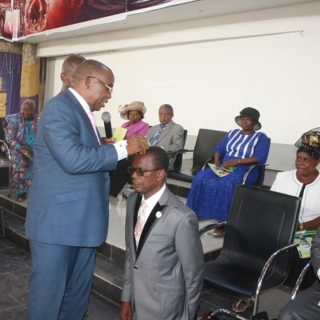 The outgoing General Overseer of the New Life for all Nations Ministries (Pastor Adeniyi Adeoye) anoints the New General Overseer (Pastor Sunday Edokpayi) on the 20th December 2018 during the Annual Conference of the Ministry at the Camp Ground in Ibadan, Nigeria. Mrs Adeoye (the wife of the outgoing G.O) and the Mrs Edokpayi (the wife of the New G.O) watching at the back.
====================================================
Friday the 1st March 2019 marked the Graduation Ceremony of the Women Diploma and Certificate Programme of the Theological College of the New Life for all Nations Ministries. Below are some pictures of the Ceremomy.
The General Overseer – Pastor S. F. Edokpayi, The Rector of the College of Theology and Mission – Pastor Yemi Taiwo, and the Assistant General Overseer (Operatios) – Pastor Olumide Orekoya at the Ceremony.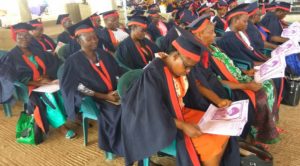 The Cross-section of the Women graduands.